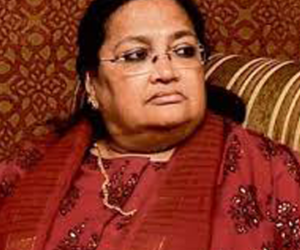 Our Indian standard of education is excellent. Our students are amongst the best in the world. They score high on marks — to the extent of securing even 100% in English! But can we truly say that our children are well-rounded? Not just masters of marks but also fluent in languages, communication and general knowledge? Have they developed team spirit and qualities of leadership? Do they see beyond the confines of their school and home to recognize inequalities around? Can they hold their own in public debates or present themselves admirably in an interview? There is so much from our past system of education which was instrumental in character forming which our present schools have discarded or forgotten in the pursuit of Higher Grades.
Institutions like National Cadet Corps and Scouts; Institutions like the Social Service League; the Arts, Crafts, Culture and Philosophies of our country that our children are still unfamiliar with. We are losing many aspects of our history with time which must be gathered with care before it is all scattered in the vicissitudes of time.
The DELHI WORLD FOUNDATION, a Dipsites Pedagogy System and Knowledge Initiative pioneered by group of graduates from the Delhi Public Schools, who have since made a mark in the world seeking to take education to higher level. An overall holistic, comprehensive and focused initiative to produce all-rounded human beings. What we emphasize is the road we are taking to get there — perhaps the road less travelled but a road which we hope is filled with adventure, curiosity and wonder.
This is a challenge that We, at the Delhi World Foundation have taken up in all our earnesty. The wealth of knowledge and experience of our life Trustee, Term Trustee, Advisory Council and Members of the Education & Resources Council is being harnessed to open our students' eyes to all the wonderful things that the world has to offer. To appreciate art as well as to create, to establish their own individual identity through creativity. To not only carve a Painting, Block or make Handmade Paper out of rags and waste but also to carry it further by printing on the paper and then on to adding value by making Greeting Cards, stationery, decorative boxes, etc.
Modules are being created for our children to engage in Self Care, Social Service, Animal Welfare and Environment protection. To make them appreciate, understand and anticipate the dire necessity of valuing our depleting wildlife, threatened environment and ecology. To bring to them first hand knowledge of new energy saving techniques, sustainable development technology —Solar Energy, Rainwater Harvesting to just simple Vermi composting from household waste along with various other means. They are encouraged to take time off from cramming for exams and tests to take part in Drama, Elocution, Music and all the varied expressions of impulsive creativity to express themselves on canvas or in stone or even just create a bonsai plant or a simple Ikebana.
In simple words we want them to be children, leading an exciting child's life and not be forced to become a premature adults! Please join us and be part of our new adventure full of wonder and care.
Louise Khurshid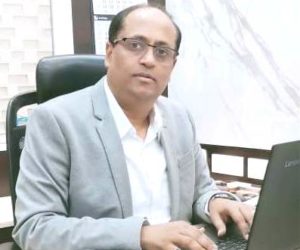 As India makes rapid strides into the 21st century, the years ahead would require an innovative and creative approach along with training in multiple skills. A global outlook- that combines the best of the local and the global is the need of the hour. Our vision and outreach is firmly entrenched in India's past heritage, traditions, values and culture and at the same time is aligned with the international curriculum, which are quintessential for success. We envisage a holistic education that nourishes the mind and a healthy body, necessary ingredients to go further in life.
Herein, the school aims to provide life skills through practical experiences alongside a robust curriculum that is dynamic, agile and evolves as per the day to day requirements of our time. At DWPS, we aspire to offer more of experiential learning and subjects that are in sync with international curricula. We aspire to make the young minds think for themselves and thus prepare them for the challenges in the years ahead.
DWPS is set in serene surroundings and offers an attractive and ideal learning environment. The student will be encouraged to do what they are best-suited for according to their preferences and inherent talents. These will be identified at an early age and nurtured over the years. Imparting of knowledge that is a judicious blend of Indian ethos and culture, international standard curriculum, a myriad of extra-curricular activities; sports, social service, music and painting, among others. All such avenues offer ample opportunities for the self development for each and every child who chooses to be a part of this progressive DWPS family.
RAJEEV MODI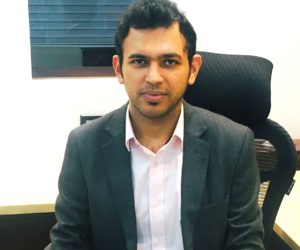 Our aim is to provide Knowledge, Values and Leadership qualities so that we prepare our students for the future and make them competitive in all spheres of life. We nurture excellence and promote thinkers capable of managing resources in a globalized environment along with social responsibility.
All the activities in our school, academic or non-academic are designed innovatively to impart true knowledge so that the child is able to interpret their experiences and adapt to our everchanging society. The influence of school education will actually determine the mindset and the style of one's life. We believe in infusing important traits like integrity, open-mindedness, and discipline among our children which sets them apart from the crowd.
I am happy to launch DWPS, Kolkata that will not only maintain but also enhance the DWPS excellence fabric and give the world great future leaders.
LAKSHYYA GUPTA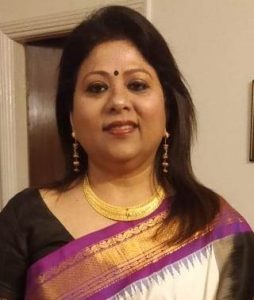 Mrs Debjani Sengupta who has 30 years of experience in the field of education started her career with DPS Faridabad. She served as a principal in some of the prestigious schools including – Indus Valley Public School, Noida; Surajkund International School, Faridabad; Amity International, Mayur Vihar. She was an IGCSE trainer in DPS International and worked withAshok Hall Group of Schools as an academic coordinator for overseeing all their institutions. She was felicitated by the HRD Ministry, Government of India for outstanding performance in the academic field.